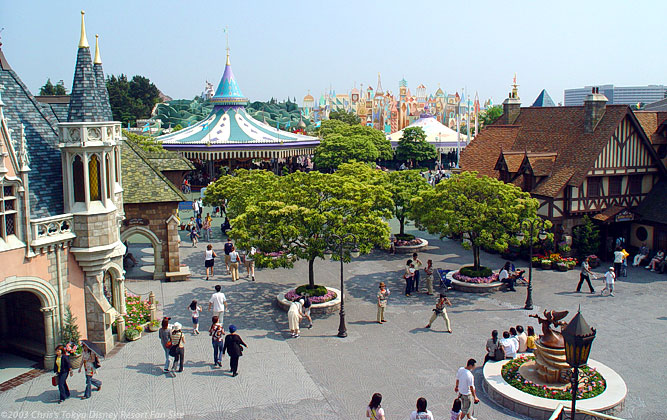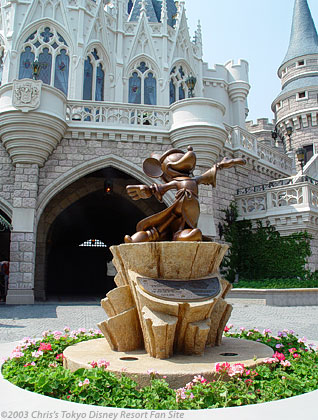 Fantasyland is classic Disney. Most of the attractions in Fantasyland are based on popular, time-honored Disney animated feature-length movies: Snow White's Adventures, Dumbo the Flying Elephant, Pinocchio's Daring Journey and Peter Pan's Flight are but a few examples. Fantasyland is also home to Tokyo Disneyland's most popular attraction, Pooh's Hunny Hunt.
In 1983, Disneyland in California opened a dramatically redesigned Fantasyland. Fantasyland in Tokyo Disneyland is something of a mix of the old and new from that Fantasyland. Attractions at Tokyo Disneyland like Dumbo, and the facades of many of the attractions like Peter Pan are of the old style, while the most the interiors of the attractions are very similar to the newer versions at Disneyland in California.
Tokyo Disneyland's Fantasyland has gotten some recent facelifts of its own. Alice's Tea Party was relocated and give a more attractive design, and the beautiful Queen Of Hearts Banquet Hall was opened, replacing the not-so-exciting Small World Restaurant with what has turned out to be one of the best restaurants in Tokyo Disneyland.
Although it doesn't quite have the quaint charm of its California counterpart, Tokyo Disneyland's Fantasyland still lives up to its name as a land of fantasy.